Work with Amanda
If you want to Connect to Authentic Success and minimise the stress, struggle and discontent in your life, Amanda has personal 1-1 openings please use the contact form regarding dates. Areas of expertise: Career, Personal Growth, Business Growth and Writing.
Group Sessions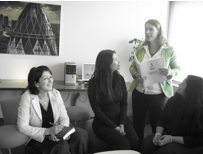 Amanda also has Group Mentoring openings starting in 2017. Areas of expertise: Career, Personal Growth, Business Growth and Writing. Please fill in the form below to express your interest in scheduling a one-on-one appointment with Amanda or for joining the next group of awesome individuals!
Get your life on track and free up time to do what you really love by working less and LIVING MORE. Get the strategies you need to create the lifestyle you want whether its career climbing or creating an income from home!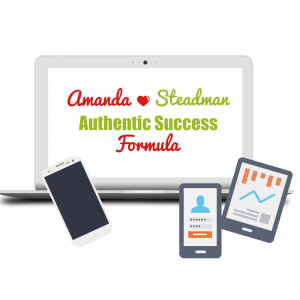 Authentic Success Formula – starting Monday June 19th 2017 (Times TBC with participants)
Module 1
Introductions and Intentions
Intro to Purpose & Passion
Module 2
Purpose and Passion Continued
Module 3
What do you really want?
Module 4
Acting the End Step
Module 5
Goal Path Strategy
Module 6
Making it Happen
Module 7
Mind Mechanics
Module 8
Power Crew and Chocolate Effect
Putting it all Together Plan & Action
What will this course give you?
A Free Copy of the Paperback 'Connect to Authentic Success' (First Print May 2013!)
Get crystal clear focus so you can prioritise those dreams and start making it happen
More ways to work less and live more so you can spend more time with those you love
Attract the resources and people you need to create a zen lifestyle
Refine your current business, career or start a new one!
A REAL PLAN and peers to ensure you follow through and succeed!
PLUS
▪ This is a private group for this Mentoring Programme Only and only Participating Members see any of the information
▪ This course is 8 LIVE MENTORING CALLS via phone/Web in a Tele-seminar format.
▪ Calls will be recorded and will be accessible by group members after the event.
▪ Mentoring based on principles from the #1 Amazon Best Seller – 'Connect to Authentic Success – 7 Steps to the Destiny You Deserve'
▪ Extra Email support from Amanda
ARE YOU READY TO GO?!
This results-rich programme is offered at $295 for EARLY BIRDS. You can pay in two installments, the first is $295 to secure your place and the remaining amount must be paid prior to the start of the course. All payments must be received before pre-work is sent out.
100% Money Back Guarantee – If after the 3rd session you are not 100% satisfied. You will receive a FULL REFUND! So no risk to you! And everything to gain ; )