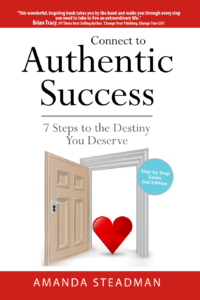 7 Steps to the Destiny YOU Deserve – 2nd Edition!
Feeling like you are successful but something missing?

Feeling like life is going along so fast but you're not enjoying it as much as you could?

Are you doing a job that you don't love?

Are you finding that life is just a struggle and "why can't it work for me?"

Are your relationships frustrating you?

Not feeling like you are connected to what you really want and deserve?

I had these challenges. I was in a job that paid well that made me happy initially then I got restless, I got frustrated, I got angry. I then quit my job, I left a long term relationship, I got over health challenges, I faced my fears. All of these experiences have helped me craft this book for you. My clients and I have used the techniques and tools in this book to get us to where I am today. For myself – I know where I am going, I am happy, I live on the beach, I am happily married to my soul mate and have 2 healthy young girls and I make money doing what
I LOVE

based from home so I can spend more time with the kids!
Isn't it about time YOU started living the life you Deserve, not just 'existing', not just doing a job you hate or putting up with relationships that don't fulfill you. I meet so many people who are
JUST NOT HAPPY

. They may be 'successful' in their fields, jobs and relationships but they feel something is missing. Sometimes we feel successful by

OTHER PEOPLE'S DEFINITIONS

. So now its time to define

YOUR AUTHENTIC SUCCESS

and take the 7 Steps to the

DESTINY YOU DESERVE

TODAY!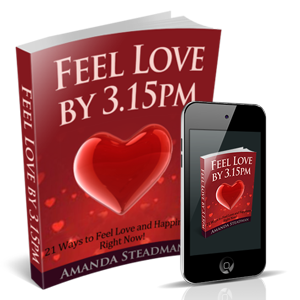 Feel Love by 3PM – eBook Download and MP3
21 Ways to Feel Love and Happiness Right Now!
Feel the Love by 3.15pm is about YOU being able to access feelings of LOVE and HAPPINESS whenever you want without relying on a 'partner' to do it for you. Life is about love, so this book was a gift idea for you to experience 'Love' and 'Happiness' in the moment! I have given you 21 ideas on how to do it BY 3.15pm (assuming you start in the morning! LOL) Its a FUN book intended to make you smile and raise your love vibes each and every day!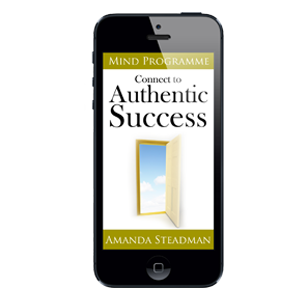 Connect to Authentic Success Mind Programme – MP3 Download
My Special Audio Programme To Use With the Book
The Connect to Success Mind Programme is a relaxation mind program that takes you on a peaceful journey to recharge your body and allow the concepts from the book to wash over you and to assist with absorbing the new wisdom. Sit or lie down and immerse yourself in a relaxing sound bath of music, suggestion and connecting to your own inner authentic success. It couldn't be easier!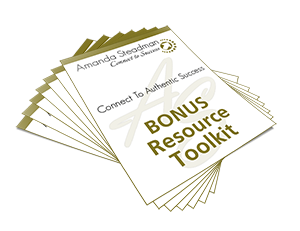 Connect to Authentic Success Resource Toolkit
Downloadable Worksheets
My C.T.A.S. Resource toolkit includes downloadable pdf versions of the worksheets included in the book along with bonus audio. Print out and use / reuse over and over. A perfect compliment to the book and to kickstart your success.
Includes:
Authentic Success Agreement ~ Blank HEART Goal Sheets ~ Example Power Team Chart
Goal Card Sheets ~ Long & Short Written Goal Example ~ Vision Board Examples